Climate Action Aotearoa: The Funders Commitment on Climate Action
Otago Community Trust, along with other Community Trusts of Aotearoa New Zealand and other funders, recognise that the growing climate emergency is a grave risk to our communities and planet. The scale of the climate threat and solutions needed reflect this critical issue facing every community.
Climate Action Aotearoa: The Funders Commitment on Climate Action was launched by Community Trusts in 2021. It signals our collective willing to act on climate change. The aim is for all funders in Aotearoa to join and for philanthropy to enable the big shifts we all need to make.
Community funders, whose assets are held for the public good, play an important role. The way we invest and partner with communities to support a just transition to a low carbon society, with increased equity, climate resilient communities and better outcomes for our environment is a critical responsibility.
We aim to accelerate effective responses to climate change to ensure that everyone has access to opportunities arising from the transition to a low carbon economy. We recognise the costs and impacts of the shift to a low carbon society may be unfairly borne by already vulnerable communities.
Guided by Te Tiriti o Waitangi, including values of kaitiakitanga and kotahitanga, we will apply an inter-generational mindset to how we commit our resources. We will identify and prioritise opportunities for collective action on climate change so that we can contribute to greater equity, and community and environmental resilience, health and wellbeing.
For Otago Community Trust we are at the start of our Climate Action journey, we are currently developing our Climate change action plan and will continue to update our progress as we move along this path.
For more information on the Funders Commitment to Climate Action please visit https://www.climateactionaotearoa.co.nz/
Shared Resources
After launching the Funders Commitment, the first action of Climate Action Aotearoa was to create a shared online resource for funders. The resource provides guidance towards a just, equitable and tika transition that reflects our unique Aotearoa context.
The web-based Shared Resource aims to provide relevant Climate Action intelligence, policy, and implementation guidance to the philanthropy sector as well as helpful information for the community sector," says Linn Araboglos, Chief Executive of Wellington Community Fund, who chairs the working group. "We believe it will help to inspire co-ordinated and impactful climate action within our regions across Aotearoa."
We invite you to start your own Tika Transition journey by exploring our shared resource here: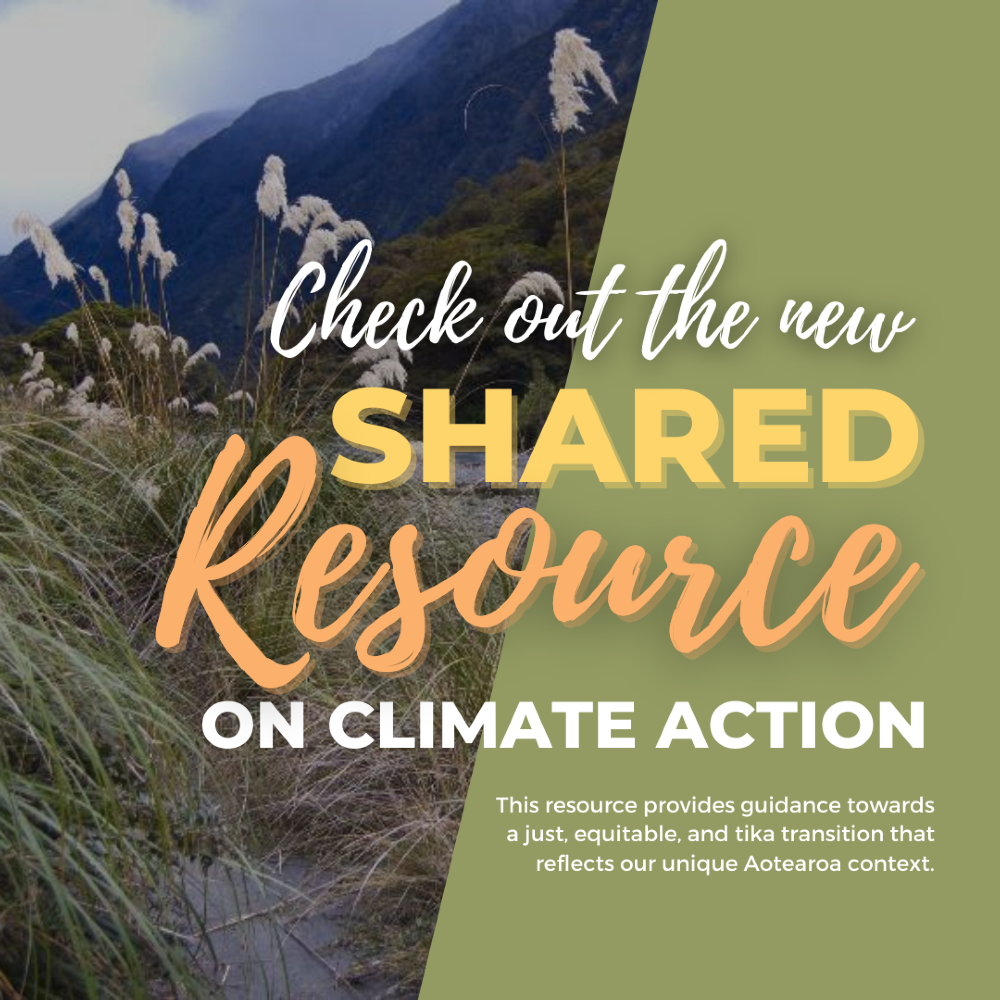 New Zealand Government - Climate Action Toolbox
The Climate Action Toolbox makes it easy to measure your carbon footprint and identify the most relevant action to help your business cut emissions.
The Climate Action Toolbox is designed by the Government with Kiwi small businesses in mind, to make it as easy as possible to take climate action. 

The new and improved toolbox, is now easier for any organisation / business to take the first step and take climate action. 

The toolbox helps you:
measure your carbon footprint 
identify the most relevant actions to help your business cut emissions
set a reduction target
track your progress
view next steps at a glance. 
Start today with the two-minute assessment.