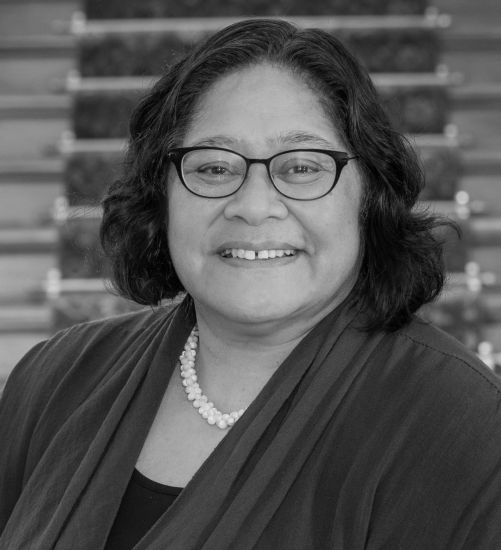 Alofa is from Cannons Creek in Porirua, Wellington. Her parents migrated from Samoa to New Zealand in the early 1960's and settled in Porirua. Alofa has over 15 years teaching experience in the primary and secondary school sectors as well as experience in the tertiary sector having worked as a Pacific Liaison Officer at Victoria and Otago universities.

In 2003, Alofa moved with her young family down to Dunedin to train for the Presbyterian Church ministry and has lived here ever since. She was the minister at the Otago Peninsula Presbyterian Parish from 2007 to 2015. Alofa has recently been called to be the Associate Minister at First Church of Otago and begins this role after her Induction service. Alofa is also the newly elected National President of P.A.C.I.F.I.C.A Inc. This Charitable Organisation has 18 branches for women across the country with almost 400 members nationwide.

Alofa was appointed Mission Coordinator of Mercy Hospital in July 2016. In this role Alofa manages Mercy's mission and charitable outreach programme. Alofa also oversees the Pastoral Care team at Mercy, helping to ensure that patients' cultural and religious needs are met. Alofa delivers cultural education sessions for organisations around Pacific pronunciation and protocols, to bolster cultural competency of those in the education sector as well as those delivering health care services in New Zealand.

Alofa enjoys utilising her wide-ranging skills in education, ministering and connecting with people to care for underserved communities throughout Otago and Southland. Serving on the Otago Community Trust Board will complement the many roles Alofa has within the community.