Trust kicks of 2017 funding - approving over $588,000 in community donations
1 Mar 2017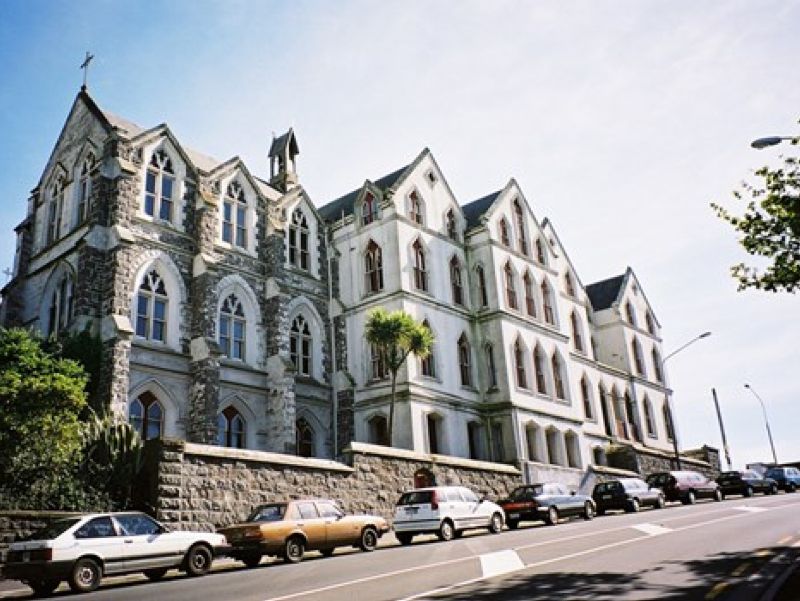 Media Release
In its first board meeting for 2017 the Otago Community Trust has approved over $588,000 in community donations to 50 community groups across Otago.
The largest donation approved in February was $95,000 to the Roman Catholic Diocese of Dunedin to assist with the roofing restoration of Dunedin's Dominican Priory. Otago Community Trust, chief executive Barbara Bridger said the Trust was pleased to provide support to the restoration of this category one Heritage New Zealand building.
"The preservation of the Dominican Priory will be a major enhancement to Dunedin City. It is one of Dunedin's iconic buildings and its restoration will complement the growing interest in and appreciation of Dunedin as a heritage city. The Trust has also contributed over $100,000 to the restoration of the Dunedin Prison and we can see the real value in maintaining this majestic architecture," she said.
The fifth biennial Audi Quattro Winter Games NZ which will take place during August and September this year also benefited from an $80,000 donation. The Otago Community Trust has been a long term supporter of the Winter Games realising the economic benefit they have for the region and the positive international exposure they provide to Otago.
Other significant donations across the region included a $27,000 to St John's School in Ranfurly to assist with the purchase and installation of fencing and sporting equipment for their multi-purpose sport turf.  A $56,000 donation was approved to the North Otago Cricket Association for the new cricket pavilion at the Centennial Park Oval and $20,000 to the Central Otago District Council for the recladding and insulation of the Millers Flat Hall.
The Trust's February funding round also supported a number of smaller community projects across the region. A $1,400 donation to the Hawksbury Lagoon Inc will assist with the installation of interpretation panels educating the public on topics such as the wildlife, plantings and Maori cultural history associated with the lagoon. Catlins Promotions received a $3,200 donation to assist with the cost of creating a walking track within the Catlins Lake area, permitting the safe observation of the areas birdlife. 
Otago Community Trust Donations, February 2017

Alexandra

Uruuruwhenua Health Inc

3,000

 

REAP - Central Otago

6,300

 

Heartland Otago/Southland Life Education Trust

8,200

 

Central Otago District Council - Clyde Memorial Hall

12,000

 

Central Otago District Council – Miller's Flat Hall

20,000

Balclutha

Catlins Promotions

3,200

 

Clutha Valley Recreation Ground Soc Inc

10,000

Cromwell

Cromwell Youth Trust

2,500

Dunedin

Grey Power - Otago Inc

500

 

Otago Art Society Inc

1,000

 

Ignite Consultants

2,000

 

Bayfield High School

2,330

 

Dunedin Returned Services Choir

2,500

 

Dunedin Marine Search & Rescue Inc

3,000

 

Logan Park High School

4,000

 

Disability Information Service

5,000

 

Quarantine Island/Kamau Taurua Community Inc

5,000

 

University of Otago - Volunteer Centre

5,000

 

Dunedin Wildlife Trust

6,500

 

Otago University Rowing Club

7,000

 

Dunedin Midwinter Celebrations Trust

8,000

 

Macandrew Bay Scout Group

10,000

 

The Dunedin Writers and Readers Festival Trust

10,000

 

Citizens Advice Bureau - Dunedin

12,500

 

Otago Sports Car Club Inc

12,500

 

Fairfield School

20,000

 

Otago Youth Wellness Trust

50,000

 

Roman Catholic Diocese of Dunedin

95,000

Milton

Milton & Districts Senior Citizens Club Inc

3,500

Mosgiel

Green Street Early Learning Centre

40,000

Oamaru

North Otago Toy Library

522

 

Oamaru Multisport Club

800

 

26 Squadron Oamaru - Air Training Corp

1,000

 

Janet Frame Eden Street Trust

2,500

 

Citizens Advice Bureau - North Otago

3,500

 

Otematata Residents Assoc Inc

6,000

 

North Otago Cricket Assn

56,000

Otago

TalkLink Trust

3,231

 

Arts On Tour NZ

5,000

 

Winter Games NZ Trust

80,000

Other

Shakespeare Globe Centre New Zealand

500

 

Wellington Museums Trust

2,000

 

Indian Ink Trust

3,500

 

Cavalcade Host Town Comm Inc

4,000

 

Connected Media Charitable Trust

4,000

 

Taki Rua Productions Society Inc

5,200

 

Halberg Disability Sport Foundation

9,930

Ranfurly

Ranfurly Bowling Club Inc

1,400

 

St John's School

27,000

Waik/Palm

Hawksbury Lagoon Inc

1,400