Trust Awards $2 million Grant to Support Waitaki Event Centre Development
26 Oct 2023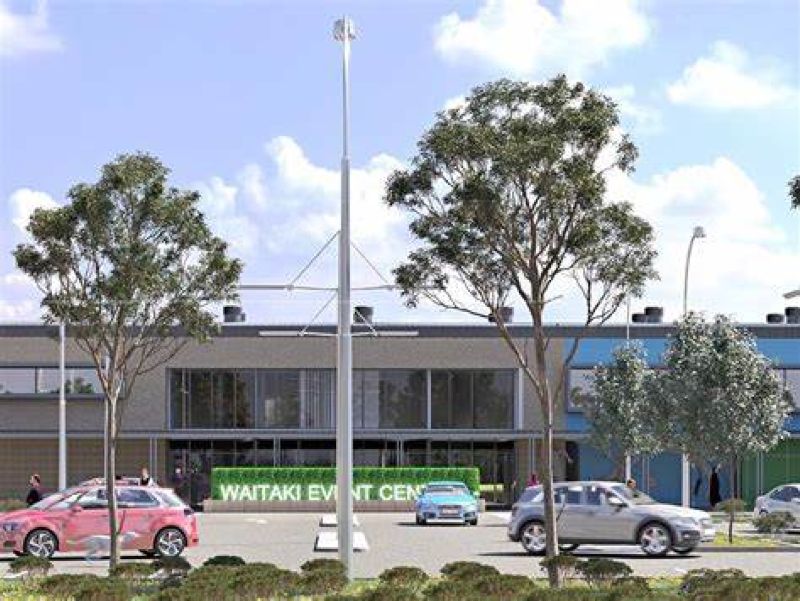 Media Release
Otago Community Trust is pleased to announce that trustees approved a $2 million grant earlier this week to support the Waitaki Event Centre Trust in the development of the new Network Waitaki Event Centre at Oamaru's Centennial Park.
Kevin Malcolm, chair of the Waitaki Event Centre Trust, said that the planning is in its final stages, and we are just thrilled to have secured this grant to allow us to continue to push forward and turn our aspiration into reality.
We are committed to delivering a quality event centre that our community will take pride in. Our committee was absolutely delighted to receive the news that a significant $2 million grant had been approved from the Otago Community Trust, said Malcolm.
"The Network Waitaki Event Centre will be more than just a sports facility, it will offer meeting rooms, offices, performance spaces, conference options, activities for all ages, and the flexibility to allow our imagination to create exciting opportunities for all."
With the $2 million grant from the Otago Community Trust, the $5 million contribution from local philanthropists Doug and Donna Hurst, the Waitaki District Council's decision to increase its pledge from $10 million to $15 million towards the project, and all the other donations we have gratefully received, we are now well on track to meet our funding target, said Malcolm.
Otago Community Trust chair Andy Kilsby highlighted Otago Community Trust's pleasure in supporting the development of this significant community asset for Oamaru and the wider Waitaki area.
The $2 million grant reflects the strong desire of our trustees to support community projects that promote ongoing community use, encourage, and enhance community participation, and provide intergenerational benefits, said Kilsby.
We understand that projects of this magnitude come with challenges, and we acknowledge that the Waitaki Event Centre Trust has faced its fair share of frustrations and delays. Nevertheless, they have demonstrated great tenacity in working towards their ultimate goal for the benefit of the wider community.
"Otago Community Trust has a long history of supporting capital projects of this nature across Otago, and from our experience, we know these projects will ultimately deliver positive social and economic impact to Waitaki communities for decades to come."
The new six-court events centre, designed to enable indoor sports and attract tournaments to Oamaru, is scheduled to be constructed by 2026.