Te Whānau Arohanui Trust receives $65,000 grant for whare wānanga upgrade
5 Sep 2023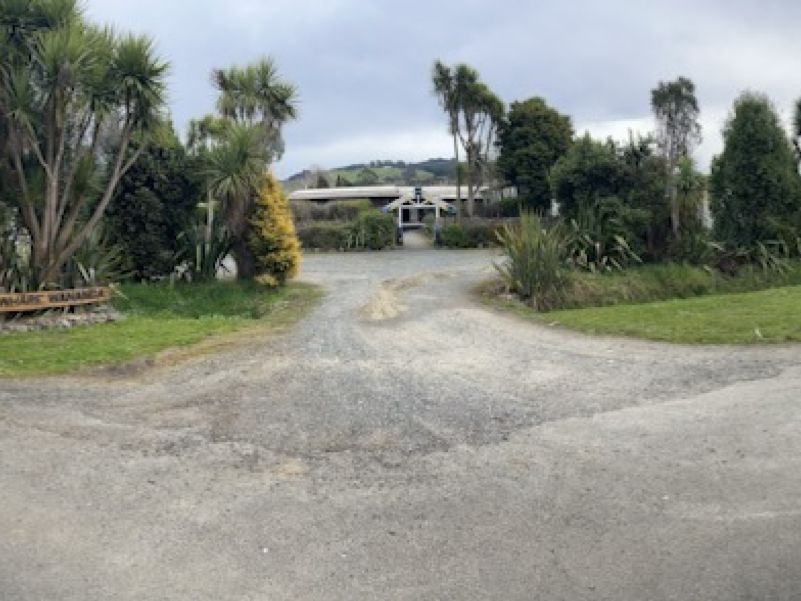 Media Release
Otago Community Trust has allocated nearly $700,000 to support a wide range of community projects in the Trust's August funding round. Several of the successful funding applications were for initiatives centred in kaupapa Māori.
Te Whānau Arohanui Trust received a $65,000 grant that will assist with the cost of upgrading the whare wānanga at Waitati.
Otago Community Trust Chair Andy Kilsby said that the local whare serves as a central point for local community events, playing an important role in building and strengthening community resilience, and coordinating several other kaupapa Māori activities.
Spokesperson for Te Whānau Arohanui Trust, Danielle Laban, highlighted that the whare is in great need of upgrades in various areas to enhance accessibility and make it a more suitable facility. Renovations of the restroom facilities and improvements to the entrance of the whare moe are all part of this project.
Laban said that these enhancements will enable better access for kaumatua, and manuhiri who attend the various programs hosted at the Te Whānau Arohanui throughout the year.
A $30,000 grant was also awarded to He Waka Kotuia Trust to support the Ngā Manu Kōrero National Secondary Speech Competition.
Paulette Tamati-Elliffe, coordinator of the Host Committee and trustee of He Waka Kōtuia Trust said after a one-year hiatus due to Covid 19 and two years of having the national competition hosted online, we are excited to host the return to a live competition as well as host for this important event for the second time in its 58 year history, here in Ōtepoti Dunedin.
The Ngā Manu Kōrero National Secondary Speech Competition aims to encourage the development of skills and confidence in spoken English and te reo Māori among Māori students.
"All secondary schools are invited to participate in the competition; the Māori section is open to all students as part of a strategy to support learning and speaking in te reo Māori," Tamati-Elliffe added.
The competition will be held from Tuesday, September 19 to Thursday, September 21, 2023, at the Edgar Centre.
Other organisations benefiting from grants in August included the Taieri Musical Society Inc., which was approved an $8,000 grant to assist with the costs of two junior productions. The Bannockburn Bowling Club Inc. had a $10,000 grant approved to support the cost of upgrading the club's kitchen. Additionally, the Energy Efficiency and Conservation Authority (EECA), Te Mana Ahua Ake Charitable Trust (Otago Polyfest), and the Alexandra Blossom Festival Inc. also received their regular annual funding from the Otago Community Trust in August.
The Otago Community Trust gave a total of $697,714 to 25 community organisations in August 2023.
Otago Community Trust Community Grants, August 2023

Alexandra

REAP - Central Otago

$10,000

 

Alexandra Blossom Festival Inc

$6,000

 

Journeys Charitable Trust

$15,000

 

Alexandra Senior Citizens Centre Inc

$2,000

 

Central Otago Bowls Inc

$1,000

Balclutha

Balclutha Scout Group

$9,500

Cromwell

Bannockburn Bowling Club Inc

$10,000

 

Tarras Golf Club Incorporated

$5,000

Dunedin

Music Education Otago

$2,000

 

East Otago Musical Theatre Inc

$3,500

 

He Waka Kotuia Trust

$30,000

 

Te Whānau Arohanui Trust

$65,000

 

Life Matters Suicide Prevention Trust

$1,500

 

Te Mana Ahua Ake Charitable Trust

$50,000

 

Bayfield Park Community Sports Trust

$2,500

 

Youthline Otago Inc

$50,000

 

Te Kura Kaupapa Māori o Ōtepoti

$34,000

 

Zone 5 - Musical Theatre NZ Inc.

$2,214

 

Dunedin Senior Chinese Assn

$2,000

Mosgiel

Taieri Musical Society Inc

$8,000

Oamaru

Ardleigh Golf Club Inc

$2,500

 

Loved4Life

$1,000

Otago

Pacific Trust Otago

$30,000

 

EECA (Energy Efficiency and Conservation Authority)

$350,000

 

BandQuest Charitable Trust

$5,000