Supporting Otago Youth Entrepreneurship - Mana Rangatahi
2 Sep 2022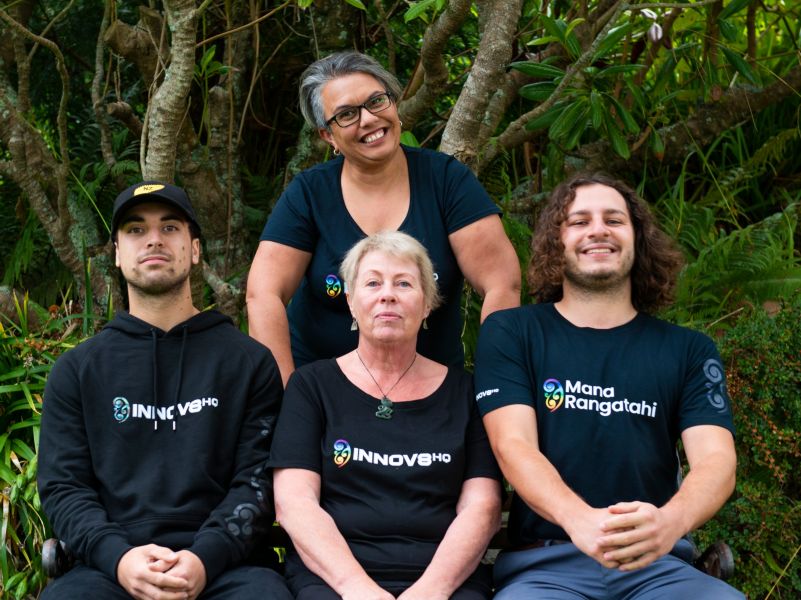 Funding Stories
Mana Rangatahi is a youth tribe and leadership waka for people from all ethnicities and backgrounds aged between 18-24 years of age. Developed by Heidi Renata, Co-founder, and CEO of INNOV8HQ, Mana Rangatahi is based on frameworks adapted from Mātauranga Māori*.
*Mātauranga Māori literally translated means 'Māori knowledge'. It's a modern term that broadly includes traditions, values, concepts, philosophies, world views and understandings derived from uniquely Māori cultural points of view. In everyday situations, Mātauranga Māori is an umbrella term that draws on knowledge systems such as whakapapa (genealogy), tikanga Māori (Māori protocol), manaaki (hospitality and consideration), taonga tuku iho Māori (treasured arts and heritage).
Developed in January 2020 and supported with seed funding from the Ministry of Youth via Start-up Dunedin. The Mana Rangatahi programme has to date produced exceptional results with more than 75% of graduates progressing to full time, entrepreneurial or part time employment.
Otago Community Trust provided multiyear funding of $300,000 to the Transition to Work Trust to support a new partnership with INNOV8HQ in December 2021. The grant was instrumental in all allowing the Transition to Work team to support INNOV8HQ further expand and develop the programme over the next two years.
Dr John Guthrie from Transition to Work Trust explains that INNOV8HQ have a powerful programme that can be expanded to other regions, working together we believe that we can better respond to the increase in demand we are seeing due to the disruption caused by COVID-19.
Heidi Renata, INNOV8HQ CEO said connecting, resourcing and empowering young people is hugely rewarding, knowing we have funding to continue to do what we love with our Mana Rangatahi programme is just awesome.
The programme has now been launched on a mobile phone app to broaden its reach. The app is on both Apple and Android platforms.
"We would encourage those working with rangatahi around Otago to take time to download the app and navigate through the content," Renata said.