Slice of Firefighting History
7 Sep 2022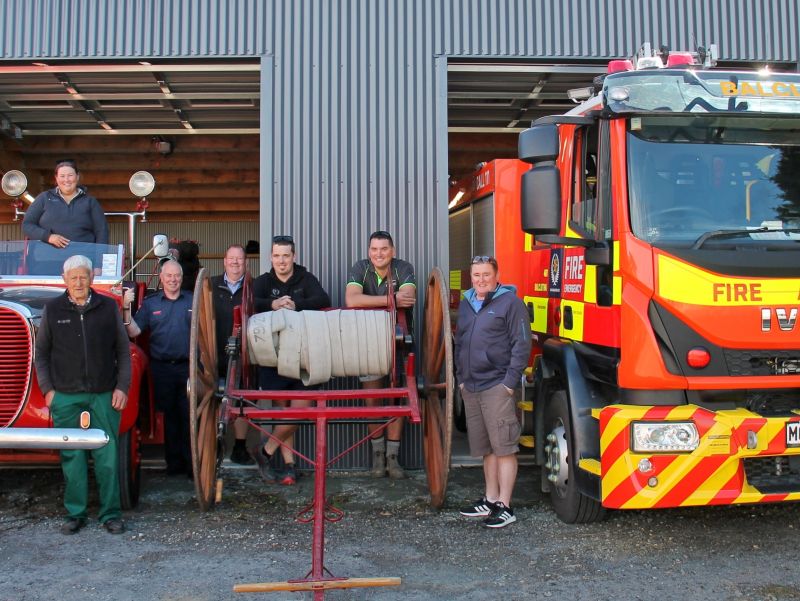 Funding Stories
The Balclutha Antique Fire Fighting Equipment Society Incorporated was established by current and former members of the Balclutha Fire Brigade to preserve the firefighting heritage of the Balclutha and South Otago area.
The Society has a rich and unique collection of equipment and memorabilia all of which have been in operation within the Balclutha Brigade over the years.
Society chairman, Daniel Roxburgh explains that the new display building project was born out of a strong desire by members to make the rare collection more accessible to the local community and out of town visitors.
"The collection had for a long period of time been housed at the old Balclutha hospital preventing public access and also making it difficult for society and brigade members to access them for community events."
The project to build a dedicated display building has been a dream for a lot of the brigade members for several years. The appliances are kept in working order and used for community events such as Christmas parades, so having them alongside the Balclutha Fire Station in Charlotte Street is the perfect outcome.
The collection includes eight vintage appliances, a land rover and two jeeps, along with a vast array of items including uniforms and equipment used in years gone by. The oldest being a 1906 hose handcart.
The new 180sqm display facility was supported by the Otago Community Trust through a $15,000 grant and now adds another feature to Clutha's list of attractions. The society is looking forward to the day when visitors to the district's information centre and new Community Hub will be directed to their collection.
"Members are already discussing plans for scheduled monthly open days and potentially a curator on site to guide interested parties at select times."
Photo Credit: Allied Press Limited