Project Aware and Care
1 Aug 2022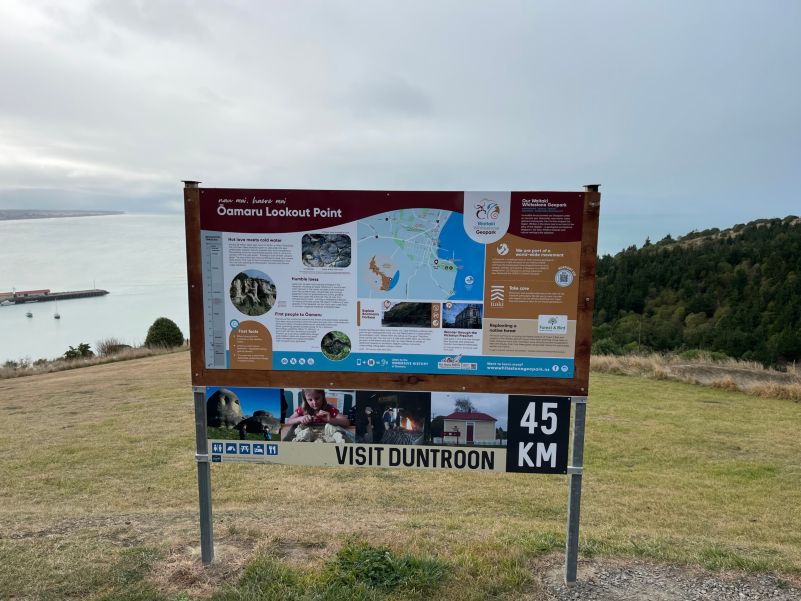 Funding Stories
The Waitaki Whitestone Geopark Trust celebrates connections between the geological, natural, and cultural heritage of the Waitaki District by providing a unifying platform for stories relating to significant sites.
The Waitaki Whitestone Geopark Trust was established in 2018 to tell the stories of the land and its people - from the formation of the continent of Zealandia, to the present day and looking to the future. Much of its journey began over 20 years ago with the work started by Prof. Ewan Fordyce, his colleagues, and Vanished World Centre volunteers in Duntroon, North Otago.
Otago Community Trust was pleased to have provided a $20,000 grant to fund Project Aware and Care in 2021 - an interpretation and signage development project to protect and promote 20 of the Geopark sites.
Lisa Heinz, Manager of Waitaki Whitestone Geopark Trust, said Project Aware and Care is identified as a high priority project for the protection and enhancement of environmental and cultural sites.
"This project promotes 20 key Geopark sites as well as ensuring the environment they are in is preserved."
"The project will allow locals and visitors to identify and learn the significant geological, natural, and cultural history throughout Waitaki and understand how the landscape shaped the rich Māori and Pākehā histories of the district. It will also help tremendously in protecting the integrity of the sites by creating awareness around the unique geological and cultural heritage."
"The Geopark team has worked with various agencies, who have supported the project with illustrations, content and editing to ensure the integrity of its information. Cultural content and histories have been provided by Te Rūnanga o Moeraki, a key partner of the Waitaki Whitestone Geopark."
Three of the revitalised signs include a short audio experience. The audio experience is a new feature. Visitors can use their own phone to scan a QR code before being immersed in a 90-second uninterrupted history.
"Ōamaru's Lookout Point is one site where new interpretation signage has now been unveiled and we would encourage the community of Otago to visit and learn more about its history."
The Waitaki Whitestone Geopark is currently awaiting a decision regarding its application to become a UNESCO Global Geopark.