Otago Community Trust's first funding round of 2023
1 Mar 2023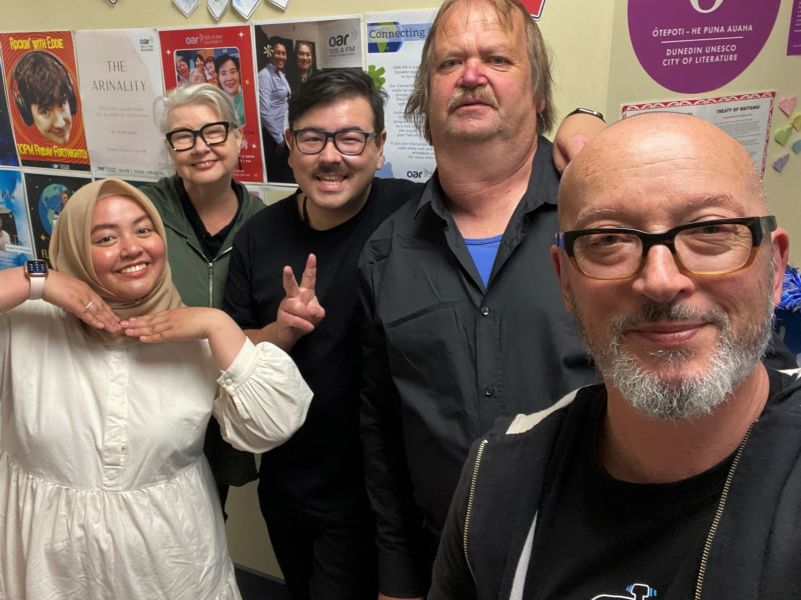 Media Release
Otago Community Trust has provided funding of over $1.4m in support of a wide range of community projects as it commenced its funding for 2023.
Otago Access Radio received a significant funding boost to upgrade its equipment in preparation for its move to the new Dunedin Community House in Evan Parry House in a couple of months.
Station Manager Lesley Paris said that the Hills Radio Trust and the Otago Access Radio Team were very grateful for the funding support from Otago Community Trust towards their largest ever project, enabling the station to relocate and future-proof Ōtepoti Dunedin's inclusive Community Access Media for increasingly diverse communities.
Trust CEO Barbara Bridger said that the Trust was pleased to support Otago Access Radio embracing newer technology to allow it to continue to provide a much-valued service to our wider Dunedin communities.
Trustees also provided a grant of $84,000 to Te Hā o Maru Health and Social Services, subsidiary of Te Rūnanga o Moeraki, to enable them to deliver a 6 - week program, Te Pōhā, which will run consecutively throughout the year for rakatahi (young people) and their whānau to connect to the whenua o Moeraki, to mātauraka Moeraki, and mahia tīpuna activities based on seasonal kai and resources from a Māori world view.
Executive Officer Mani Malloy-Sharplin said that the program aims to use the methods of gathering and preserving food and engagement with the environment as a framework to manage mental, physical, social, and spiritual health and will be open to any rakatahi that live in the Moeraki district to attend.
Trust Chair Diccon Sim said Trustees were delighted to support this project and were particularly impressed that Te Pōhā will not be a standalone initiative but will be a part of a suite of services offered through a collaboration with existing services in the region.
Organisations benefitting from significant capital projects grants in the Trust's first funding round of 2023 included St Mary's School Mosgiel, who received $50,000 towards the development of a new Bike Track, Belleknowes Golf Club who received $30,000 towards furniture and the fitout of the newly rebuilt clubrooms, following their devastating fire last year, the Otago Youth Adventure Trust, in the Catlins who received $38,000 for an upgrade in facilities and St Clair Life Saving Club who received a $62,500 grant towards their Life saving and paddling hub renovation.
Other organisations benefiting from community grants in February included the Cancer Society of NZ Otago and Southland who were approved a $25,000 grant towards their Cancer support and Health Promotion programmes. Dunedin Wildlife Trust received $12,000 grant to assist with the cost of the Wild Dunedin 2023 NZ Festival of Nature and a $9,000 grant was approved to the Wānaka Community Response Group to support the purchase of emergency equipment.
In total Otago Community Trust approved over $1.4m to 40 organisations in February 2023.