Otago Community Trust Announces New Chair
1 May 2023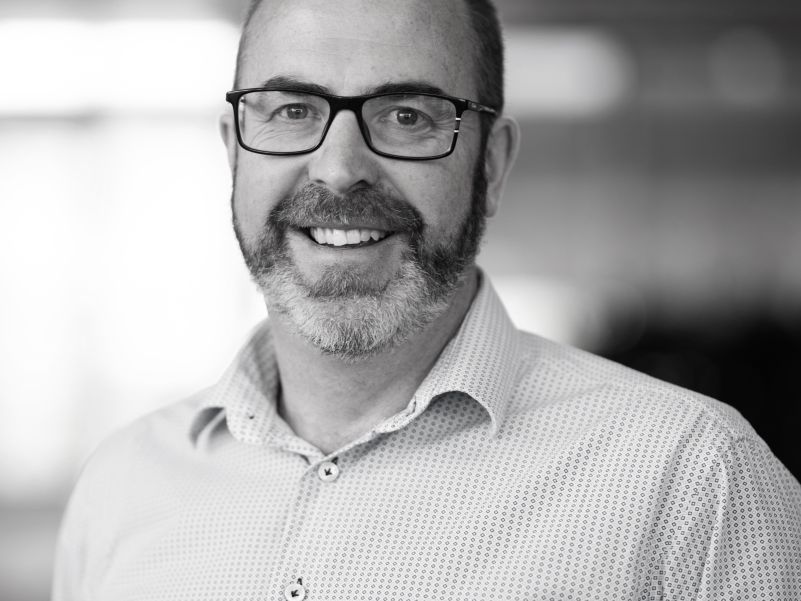 Media Release
At their April meeting, the Trustees of the Otago Community Trust elected Andy Kilsby as their new Chair.
Andy has extensive managerial and governance experience in the tertiary education, not for profit, and finance sectors.  His current role is as Regional Lead for the Otago Regional Skills Leadership Group, which identifies and supports better ways of meeting future skills and workforce needs in Otago.
Mr Kilsby says: "I am looking forward to working with our staff and my board colleagues to continue to make a positive contribution to the Otago community.  I would like to thank Diccon for his service to the Otago Community Trust.  Under his leadership we have seen the Trust re-shape its strategic priorities and launch the Tamariki and Rangatahi Fund - a potential game changer for youth in our region.   We will miss his leadership, and his wisdom at the table when his time as a Trustee comes to an end later this year."
The April meeting also saw the Trust award funding of $1,052,968 in support of a wide range of community projects.
The Trust continued it support for Ōtepoti's Puaka Matariki Festival this year with a $15,000 to support the 2023 celebrations.  The festival, which has been running since 2009, celebrates the reappearance of the constellations Matariki and the Puaka stars to mark the Māori New Year. In 2022 the festival celebrated the marking of the Matariki public holiday with, Mana Moana, a light and water show on the Otago harbour. Dunedin City Council events team leader Dan Hendra explains, incorporating this event into the celebrations has and will continue to enhance and raise awareness of the important cultural significance of Puaka.
"The festival programme celebrates who we are, where we have come from and where we are headed – through sharing stories, passing on knowledge, and remembering the dearly departed, we'll plan for the future. Communities will gather to share feasts, fun and educational programmes will be presented by public institutions such as our Museums and Art Galleries and our environmental groups, and we will also celebrate the season through a wide range of Toi Māori visual arts happenings and performance events." says Hendra.
"Otago Community Trust has been a proud supporter of the Puaka Matariki Festival for more than 10 years and we are happy to continue our support of this important community event in 2023." Andy Kilsby, Otago Community Trust Chair. "We have witnessed this festival grow year on year, with 20,000 people attending or participating last year and we are excited to see what 2023 will bring for the event."
Dunedin Jazz Foundation also received a $17,000 boost to support their 2023-2024 Youth Jazz Program which supports young jazz musicians as they move through the various stages of their career. "The support from Otago Community Trust allows us to continue to develop musical talent at a young age and then provide the institutional support for young musicians to perform as adults or pursue a professional career." Dr William Martin, Musical Director, Dunedin Youth Jazz Orchestra.
"Supporting the Arts, continues to be an important funding area for the Trust under our Empowered Communities pillar" says Mr Kilsby. "The Trust sees this grant as an investment in building Dunedin's, and indeed New Zealand's, future jazz performers."
The April grants round also saw $671,000 awarded to the region's Social Services agencies under the Trusts annual Social Services round, including a multi-year grant pf $240,000 to Mirror Services to support their services to vulnerable young people over the next three years. 
Other organisations benefitting from grants in April included Upper Clutha Rugby Football Club who received $11,500 for LED lights and equipment, Blessed Box Charitable Trust received $2,500 to continue delivery of meals to new parents, and $7,000 toward Smokefree Rockquest and Smokefree Tangata Beats 2023 in Otago.
In total Otago Community Trust approved over $1,052,968.00 to 26 organisations in April 2023.
| | |
| --- | --- |
| Organisation Name | Amount |
| Amputee Society of Otago & Southland Inc | $500.00 |
| Lake Hawea Community Centre Inc | $1,000.00 |
| Blessed Box Charitable Trust | $2,500.00 |
| Swing Riot Dunedin Inc | $2,000.00 |
| Able - Southern Families Support | $60,000.00 |
| Salvation Army New Zealand | $45,000.00 |
| Waikouaiti Bowling Club Inc | $2,000.00 |
| ISAPA (International Symposium for Adaptive Physical Activity)- Oceania 2023 Inc. | $6,250.00 |
| Dunedin Jazz Foundation | $17,000.00 |
| Wayne Francis Charitable Trust | $10,000.00 |
| Five Forks School | $2,500.00 |
| Presbyterian Support Northern T/A Lifeline | $10,000.00 |
| Old Cromwell Incorporated | $15,000.00 |
| Upper Clutha Rugby Football Club Inc | $11,500.00 |
| Catholic Social Services | $63,000.00 |
| Carisbrook School | $213,418.00 |
| Dunedin City Council – Puaka Matariki Celebrations | $15,000.00 |
| Age Concern Otago Inc | $63,000.00 |
| Southern Youth Development | $90,000.00 |
| Te Hou Ora Ōtepoti Inc | $80,000.00 |
| Aroha Ki Te Tamariki | $240,000.00 |
| Rockquest Charitable Trust | $7,000.00 |
| Stopping Violence Dunedin Inc | $30,000.00 |
| Dunedin Youth Orchestra Inc | $8,300.00 |
| Sticks n Stones Inc | $50,000.00 |
| Tangata Whenua Community and Voluntary Sector Research Centre Inc | $8,000.00 |
| TOTAL | $1,052,968 |