OCT approves $1.2 million in funding
6 Jul 2017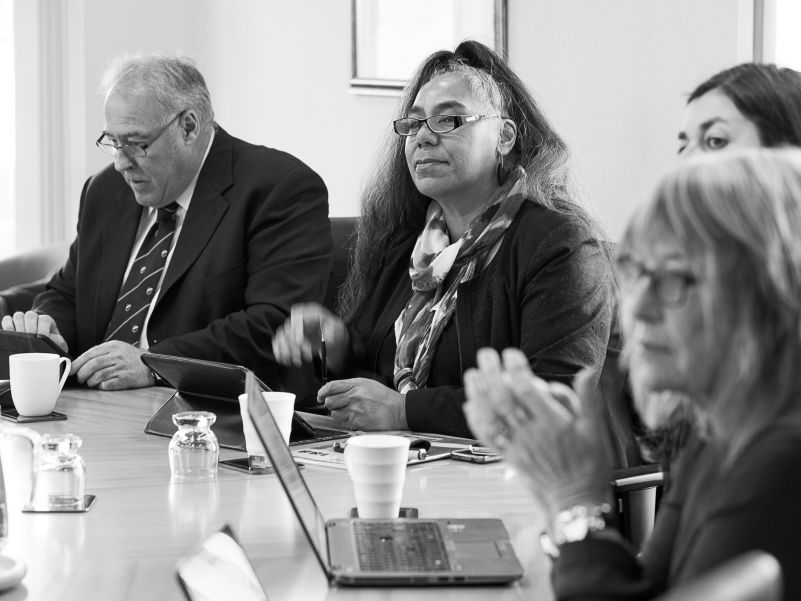 Media Release
The Otago Community Trust approved over $1.2M in donations in its recent June donation round.
The June donation round saw the Trust approve its regular annual funding to Otago regional sporting bodies, whereby a total of $967,200 was approved across 36 regional sporting bodies.  Among the biggest beneficiaries were Sport Otago ($172,250), Netball South ($110,000) and Football South ($80,000).
"The regional sports funding is pivotal to the sustainability of many of our regional sporting bodies and the Trust is pleased to be assisting these and all they do to support hundreds of community clubs and local sporting groups across Otago", Otago Community Trust chief executive Barbara Bridger said.
Bannockburn residents eager to see the local Coronation Hall back in use are a step closer to realising their vision after securing funding from the Otago Community Trust. A donation of $44,891 was approved to go towards the last stages of the community hall renovation.
Bannockburn Community Centre Management Committee chairperson Kerry Stanton-Herbert was ecstatic to receive the additional funding.
"Historic building renovations are never straight forward and during the renovation work it came to light that the remainder of the roof of the Hall needed to be replaced. The funding from the Otago Community Trust now allows us to do this and completely finish the project, "she said.
Otago Community Trust chief executive Barbara Bridger said it was pleasing that the Trust could support with the final stages of this popular community facility.
Other donations across the Otago region included a $34,000 donation to St Kevin's College to support the development of a multipurpose turf; $20,000 donation to Waiwera South School to assist with the upgrade of the local school and community pool; $20,000 to the Straight Up Trust to assist with their youth based programmes for southern Dunedin youth; $5,000 to the He Waka Kotuia Trust to support the Otago/Southland Secondary School Kapa Haka Competition in late July.
A $2,930 donation was awarded to the International Festival Environment Science Technology Dun NZ Inc to support the Science of Sport day, which will be held the day prior to the Bledisloe test match at the Dunedin Town Hall with All Black staff.
Dan Hendra event coordinator said that this will be the second Science of Sport event, after a successful event with Sir Graham Henry in 2016.  
"Sport has a strong history within the science realm and we believe there are many crossovers that would attract young people to nurture their curiosity".
It is anticipated that around 150 students & teachers from about 40 schools will attend the event. 
Otago Community Trust Community Donations, June 2017

Alexandra

Alexandra Golf Club

3,000

Balclutha

Waiwera South School

20,000

Cromwell

Cromwell Catholic Parish

20,000

 

44,891

Dunedin

Grow NZ Inc - Dunedin Grow Centre

500

 

Otago Malaysian Students' Association (OMSA)

1,000

 

Spring Chamber Music

1,000

 

Otago Amateur Weightlifting Assn

2,000

 

Otago Badminton Assn Inc

2,900

 

International Festival Environment Science Technology Dun NZ INC

2,930

 

Middlemarch Golf Club Inc

3,000

 

Saturday Morning Music Classes Dunedin Soc Inc

3,500

 

He Waka Kotuia Trust

5,000

 

Orokonui Ecosanctuary Ltd

12,500

 

Straight Up Trust

20,000

 

Dunedin Civic Orchestra Inc - T/a Dunedin Symphony Orchestra

60,000

Mosgiel

Taieri Competitions Society

1,000

Oamaru

St Kevin's College

34,000

Otago

NZ Special Olympics Lower South Island Regional Council

7,500

 

Stroke Foundation of NZ

20,000
Otago Community Trust Regional Sports Donations, June 2017

Alexandra

Central Otago Softball Assn

8,250

 

Central Otago Hockey Assn

10,000

Balclutha

Sport Clutha

22,000

Cromwell

Sport Central

30,000

Dunedin

Otago Table Tennis Assn Inc

3,500

 

Tennis Otago Incorporated

7,500

 

Volleyball Otago

8,200

 

Sport Otago - Fundamental Skills

8,250

 

Dunedin Ice Skating Club Inc

11,000

 

Swimming Otago

12,000

 

Otago Badminton Assn Inc

16,500

 

Otago Rugby League Inc

16,500

 

Otago Softball Assn Inc

16,500

 

Parafed Otago

20,000

 

Athletics Otago Inc

26,000

 

Otago Rowing Assn Inc

27,500

 

Sport Otago - Sport Management

27,500

 

Squash Otago Inc

27,500

 

Otago Academy of Sport

30,000

 

Otago Touch Assn Inc

30,000

 

Sport Otago - Sport Development

35,000

 

Otago Hockey Association - Development

44,000

 

Otago Cricket Assn Inc

60,500

 

Football South

80,000

Mosgiel

Mainland South BMX Assn Inc

6,000

Oamaru

North Otago Rugby Football Union Inc

22,000

 

Sport Waitaki

22,000

Otago

GymSports NZ - Southern Region

6,000

 

Surf Life Saving New Zealand Inc

16,500

 

Sport Otago - Golf Development

27,500

 

Otago Secondary Schools Sports Assn

28,000

 

Basketball Otago Inc

50,000

 

Otago Rugby Football Union Inc

55,000

 

Netball South Zone Inc

110,000

Ranfurly

NZ Curling Assn Inc

7,500

Wanaka

Snow Sports NZ Inc

38,500