New Adventure Activity Course Complete
2 Mar 2022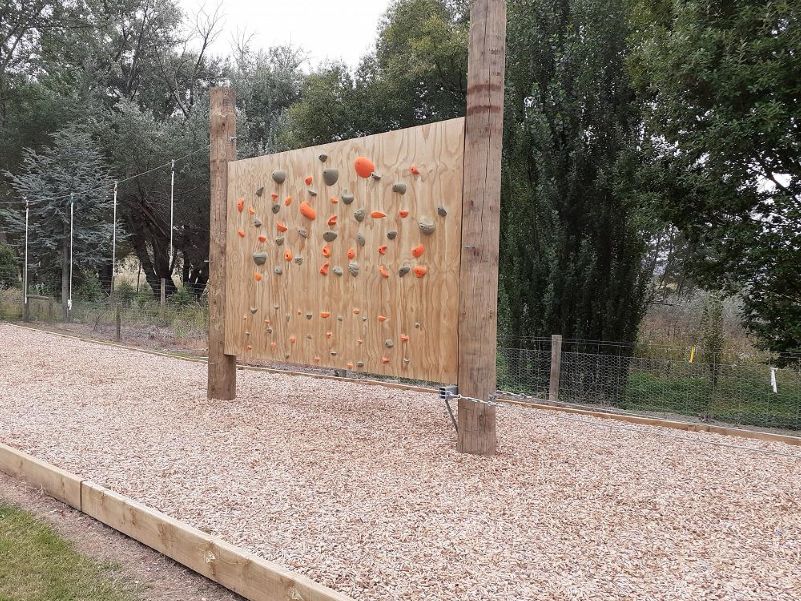 Funding Stories
Otago Community Trust was pleased to support this project awarding a grant of $18,000 to the Otago Outdoor Education Trust in February 2021. The project provided a much needed extension to the camp's already popular facilities establishing the course on site at Bannockburn minimised the need to transport students off site for their outdoor education activities.
Aspects of the new adventure activity course were selected to provide a range of both physical and social challenges to students. The activities run over the new course demand a mixture of physical as well as social skills where team building approaches become very important.  Successful outcomes for students depend heavily on not only physical attributes but also on the social input/support of others. 
It is pleasing to hear that the feedback from the schools to date has been extremely positive.  
"These activities were not available at our own school, it was great to see our children become aware of not only their own strengths but also those of other children. The new adventure activity course fostered a very positive environment for all our children to achieve." 
Teachers also have commented on how children's success at these adventure course activities has carried over to the classroom with the same children showing more confidence when they meet new challenges at school. 
"Camp was awesome. It was great to learn about never giving up and having a go at everything, especially at things I thought I could never be able to do."