Naseby summer luge project a step closer
29 Mar 2017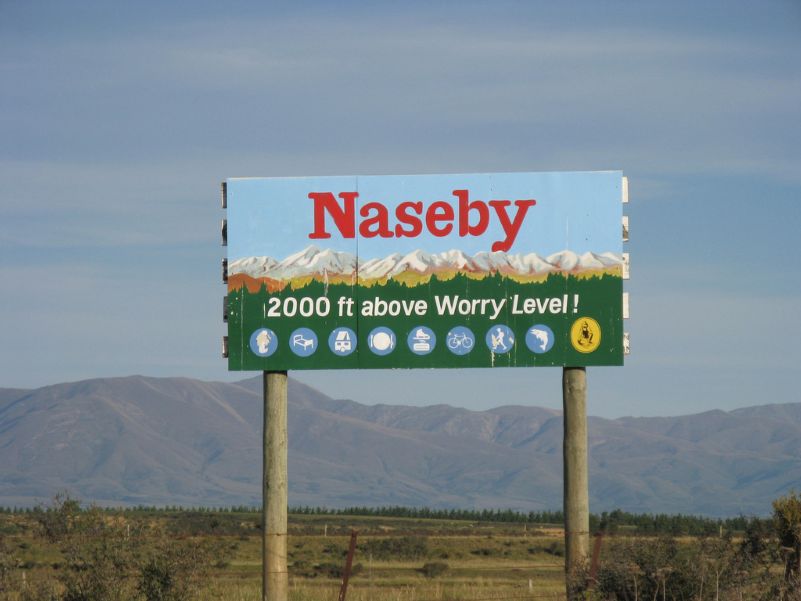 Media Release
The Otago Community Trust was pleased to provide a $30,000 donation to the Naseby Summer Luge Trust in its March donation round.
The summer luge track will be an exciting addition to Naseby which has blossomed into a popular year round holiday destination for families.
The former Coronet Peak alpine slide was gifted to the people of Naseby by Erna & Tonnie Spijkerbosch and David & Jenny Proctor several years ago on the proviso that it would be installed and operated in Naseby for the benefit of the Naseby community.
Geoff Balme spokesperson from the Naseby Summer Luge Trust explains that the project has been simmering away for a number of years.
"We have a very small dedicated group of locals who are passionate to see the project succeed. In a community of our size, projects of this magnitude do take time. We have been working hard behind the scenes" he said.
The Naseby Summer Luge Trust was established and received charitable status last year, and completed a feasibility study on the project, to be in the best possible position to apply for project funding.
Balme said "the donation from the Otago Community Trust is wonderful because we know that this will set the process in motion with respect to other potential funders coming on board, it is a great boost of assurance for us".
The Naseby summer luge will be approximately 350 metres long and drop 30 metres from top to bottom. It will be located adjacent to the existing ice luge track and finish in the area between the ice luge, curling rink and ice rink. Upon securing the necessary funding, it is anticipated that construction could be completed within 3 to 6 months.
 Over major grants included $50,000 to Taieri College to assist with an interior building upgrade, $15,000 to the Oamaru Whitestone Civic Trust for the reroofing of the T.H. Brown and Co.'s Auction Mart building in Tyne Street and $19,175 to continue with the Community Employment initiative the Trust supports in partnership with the Ministry of Social Development.  The Community Employment initiative provides an unemployed person a 6-month employment contract with a Not for Profit organisation.
Trust chief executive Barbara Bridger said the trust was delighted to support "valuable community projects with wide-ranging benefits".
The Otago Community Trust gave a total of $142,475 to 13 community organisations in March.
Otago Community Trust Donations, March 2017

Alexandra

Central Otago Riding for the Disabled Association

1,000

Cromwell

Central Otago Indoor Bowls Association Inc

3,000

Dunedin

Caversham Baptist Church

2,000

 

Community Employment

19,175

Mosgiel

Mosgiel Ballet Competitions Society

1,000

 

Taieri College

50,000

Oamaru

Oamaru Whitestone Civic Trust

15,000

Other

NZ Paramedic Education & Research Charitable Trust

3,800

Ranfurly

Naseby Summer Luge Trust

30,000

Waik/Palm

Waikouaiti Tennis Club

1,500

 

East Otago Musical Theatre Incorporated

3,000

 

Purakaunui Block Inc

10,000

Wanaka

Ravel Productions

3,000