Naish and Centennial Park destination playground receives funding boost
3 Mar 2021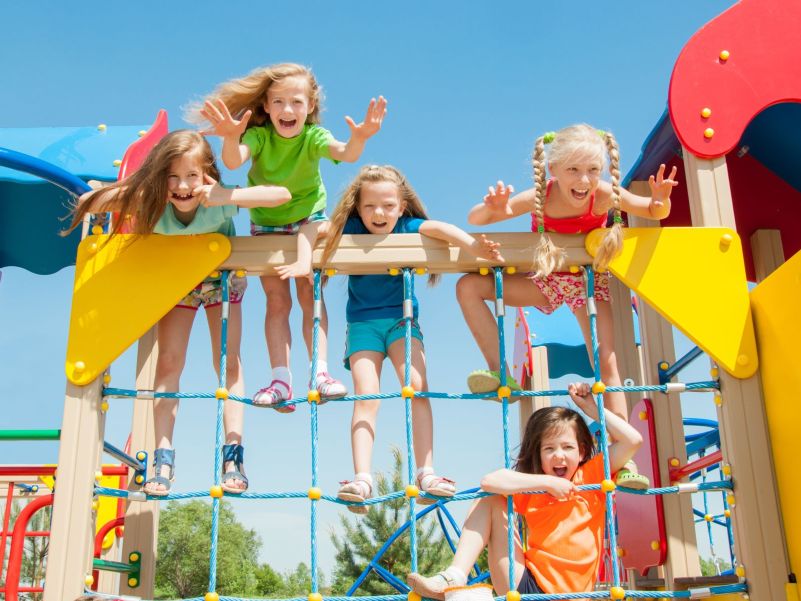 Media Release
Balclutha's Naish and Centennial Park's are gearing up for a transformation in the coming months.
The Clutha Parks Trust were awarded a $300,000 grant last week as Otago Community Trust commenced its funding for 2021.
Clutha Parks Trust has been established as the funding arm of the Naish and Centennial Park Co-ordinating Group. Jared McPhee, chairman of the Co-ordinating Group said the committee was extremely pleased to have received a $300,000 grant from the Otago Community Trust.
"This generous grant is a vital contribution to the first stage of what will be a transformative park upgrade for the town's adjoining Naish and Centennial Parks."
This first stage will involve developing Centennial Park into a destination playground which will incorporate features from the Clutha District environment highlighting local history, landmarks, and culture. It will also see the completion of a junior bike park; the establishment of a dedicated dog park and landscaping will be carried out across both parks incorporating sheltered and covered picnic and BBQ areas.
Mr McPhee said close to three years of planning had taken place to get us across the line, it is a very significant project for the small community and one that we are very determined to see though to its completion.
Other organisations benefiting from large grants in February included the New Zealand Alpine Club who received a $100,000 grant to assist with the cost of upgrading the Aspiring Hut. The historic stone hut is situated in the Matukituki Valley and is now in need of some major refurbishment work to ensure that it continues to provide a welcoming home away from home for mountaineers in the region.
Otago Community Trust once again signed on as naming rights sponsor for the Dunedin New Zealand Masters Games 2022, awarding a $100,000 grant to the Dunedin (NZ) Masters Games Trust.
A $129,000 grant was also approved to an alliance of social service providers to begin phase one of a pilot Integrated Practitioner Accelerator programme. This pilot programme is designed to enhance support for new tertiary graduates as they enter the workforce.
Claire Ramsay from Otago Youth Wellness Trust, who is coordinating the programme on behalf of the ten agencies supporting the 2021 pilot, explains that concern has grown over the years about recruitment and retention of experienced skilled practitioners who can work in an integrated way.
"This grant provides a group of community stakeholders from the child and youth sector the financial support to begin a dedicated pilot programme to work with tertiary students and new graduates in Dunedin who wish to receive quality mentoring in a variety of settings."
The students come from a range of disciplines including youth work, social work teaching and occupational therapy, with frontline practitioners re-entering training and on secondment also likely to participate.  
Otago Community Trust chief executive, Barbara Bridger said the trust is very pleased to be offering funding support to assist the pilot Integrated Practitioner Accelerator programme.
The long-term goal of this group of youth and social service providers is to improve the capability of our skilled practitioners working with some of our most vulnerable.
"We see real merit in investing in a pilot programme that builds capability in this area."
The Otago Community Trust gave a total of $937,654 to 37 community organisations in February 2021.
Otago Community Trust Grants, February 2021

Balclutha

Clutha Parks Trust

$300,000

Cromwell

Cromwell Early Learning Centre Inc

$6,500

 

Cromwell Bike Park Inc

$30,000

Dunedin

Dunedin Poultry, Pigeon & Cage Bird Club

$3,500

 

Grow NZ Inc - Dunedin Grow Centre

$500

 

Hawksbury Lagoon Inc

$1,000

 

Kaikorai Grays Sport & Travel Inc

$1,000

 

Dunedin (NZ) Masters Games Trust

$100,000

 

Otago Youth Wellness Trust

$129,000

 

Dunedin Youth Jazz Orchestra

$6,361

 

Dunedin Choral Society

$9,000

 

Otago Golf Club Inc

$14,500

 

The National Foundation for the Deaf Incorporated

$3,000

 

Kaikorai Valley College

$1,755

 

Straight Up Trust

$25,000

 

Macandrew Bay School

$3,000

 

Malcam Charitable Trust

$9,300

 

Dunedin Midwinter Celebrations Trust

$20,000

 

The Opera House Trust

$7,165

 

Queens High Preschool

$13,000

 

Ice Sports Dunedin Inc

$15,000

Mosgiel

Mosgiel Piping and Dancing Society

$1,000

 

Silverstream South Primary School

$30,000

Oamaru

Oamaru Multisport Club

$2,000

 

Eastern Districts Sports Assn Inc

$2,000

Otago

Waitaki Endurance & CTR Club Incorporated

$13,200

 

The Volunteer Army Foundation

$4,500

 

Choirs Aotearoa NZ Trust

$5,500

 

Ruaimoko Charitable Trust

$15,000

 

Arts On Tour NZ

$9,000

 

Road Safety Education Limited

$6,000

 

TalkLink Trust

$4,873

 

Otago Outdoor Education Trust

$18,000

 

New Zealand Alpine Club

$100,000

 

SPELD NZ

$9,000

 

National Rural Health Conference

$15,000

Ranfurly

New Zealand Olympic Luge Assn Inc

$4,000