Funding for Central Otago Youth-Led Projects Now Open
7 Sep 2023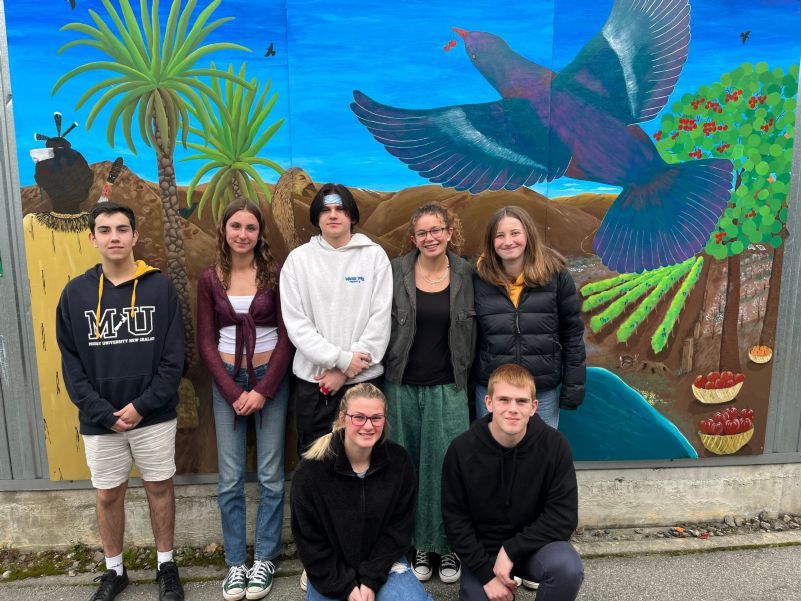 Announcements
Central Otago's youth are taking charge and being empowered through the newly launched Rangatahi / Youth Led Fund by the Otago Community Trust. This fund provides an opportunity for young people to lead the way by offering grants of up to $5,000 for youth focused initiatives.
Otago Community Trust community engagement advisor Liz Harburg explains that the Central Otago Rangatahi / Youth Led Fund is open now until the 8th of October and open to anyone under 25 years old living within the Central Otago District Council area and the Wānaka ward of the Queenstown Lakes district. Regrettably, Queenstown and Arrowtown districts are not in the Otago Community Trust funding boundary.
"We want to fund projects that support the development of exciting experiences and creative ideas, are long lasting, promote cultural diversity and most importantly for youth by youth."
The fund has nine Central Otago young people who have spent several weeks brainstorming its purpose, its criteria and will take the lead on the final funding outcomes, with guidance from Otago Community Trust, adds Harburg. 
Chloe Murray, 16 years old from Wanaka is one of the young rangatahi representing Central Otago youth and highlights how it feels so great to know that people want younger voices like ours to be heard.
"I am so excited to be a part of the rangatahi-led fund. Having such a big responsibility allows us to make sure we fund the initiatives that we know will have the biggest impact on our community."
I think it's really important for youth to have access to funds like these so that their passions, plans and ideas can be supported and nurtured," Miss Murray said.
James Avenell, 17 years old from Alexandra who is also part of the rangatahi group representing Central Otago youth explains how it is exciting to be part of a group helping youth like me to be creative and improve the experiences for us in the community.
"I'm especially looking forward to seeing what ideas come through and how they progress over time, with the hopes that they become a regular thing in the community."
Being involved in lots of groups that regularly organize events I know how hard it can be to get a new opportunity off the ground and that's why I'm really excited to be working with everyone in the group to help youth make their own opportunities where they feel they're needed, Avenell said.
Otago Community Trust chair, Andy Kilsby highlights that by enabling and trusting youth in the district to deliver projects on the ground, young people can be empowered to make a real difference in their local communities, as well as creating a collaborative network that has the potential to make an impact in the future.
"It is great to see nine young people put their hands up to represent their communities and be part of this distinctively youth focused fund, which places key funding decisions in their hands," Kilsby said.
How to Apply for the Fund 
Rangatahi / Youth in Central Otago wishing to apply to the Rangatahi-Led Fund can apply online at www.oct.org.nz or contact the group via email rangatahi@oct.org.nz to ask any questions. Applications are now open and will close Sunday, 8th of October. 
The Rangatahi-Led Fund is part of a suite of new funds under the Otago Community Trust's Tamariki and Rangatahi Strategy, launched in March 2022. Under the strategy $10million was ringfenced to support projects and initiatives that align with the strategy, and this includes up to $100,000 per annum being made available for youth-led projects. The fund is available across all of Otago in 2023, with Waitaki and Dunedin the first funds to launch, followed by South Otago and now Central Otago.