Funding Boost for Green Island Community
3 Oct 2017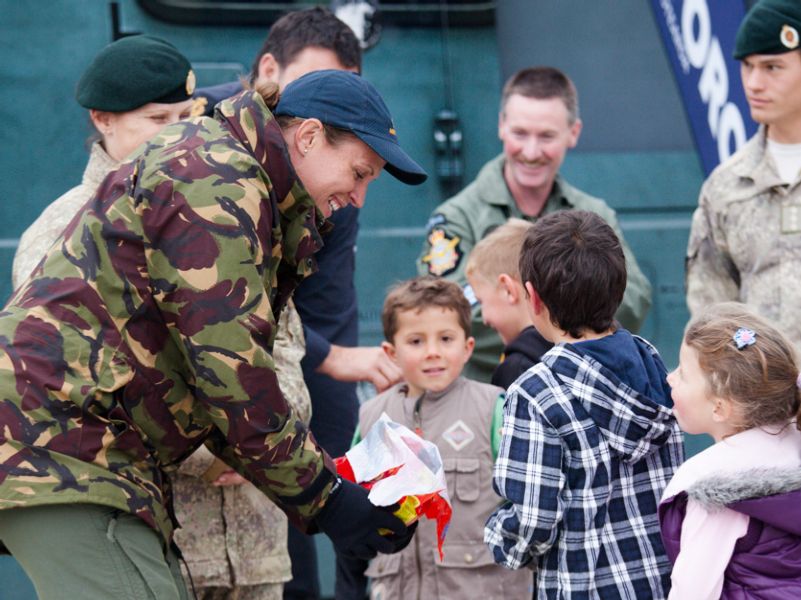 Media Release
The Greater Green Island Community has received a significant boost from the latest round of donations from the Otago Community Trust.
The Greater Green Island Community Network Charitable Trust was awarded a $10,000 donation to assist with various community projects in the Green Island area, including the printing and distribution of a community focused monthly newsletter, purchase fruit trees for the community garden and holding various community events throughout the year. In addition, the Green Island Memorial Gardens playground project received a $25,000 boost which will support the development of safe family friendly playground.
The donation was approved at the Trust's recent board meeting, where trustees granted a number of donations across the region, including the announcement of a $310,000 Learning Impact Innovation Fund donation to the "Hills Cluster" of schools - Balmacewen Intermediate, Halfway Bush School, Kaikorai Primary School, Maori Hill School and Wakari School.
Trust chief executive Barbara Bridger said the Greater Green Island Community Network is doing a wonderful job in fostering stronger community bonds. The group came together to respond to concerns around supporting young people in their area and we can see the progressive steps the network is taking in making connections and becoming self-reliant and responsive.
The Warbirds Over Wanaka Community Trust received a $12,000 donation to support their new Aviation Training and Careerdisplay. Ed Taylor General Manager of Warbirds Over Wanaka said Warbirds Over Wanaka 30th Anniversary year promises to be something special, we have great acts and aircraft for 2018 and our team are excited about the variety of what's on offer.
 "The support of the Otago Community Trust for our new Aviation Training and Career display is fantastic. We are very excited to be growing our aviation-careers / training section. The funding will go towards setting up a dedicated marquee that will have a number of organisations who offer careers pathways and specialist training across a number of areas from pilot training to aviation degrees and aviation engineering"
Other donations included $10,430 to Spirit of New Zealand to assist with the cost of providing 10 scholarships for young Otago people to be able to attend a 10 day Spirit of Adventure programme; $8,000 to the Cromwell Bowling Club for the replacement of shade sails and the installation of artificial grass around the bowling green and a $5,000 donation will support the Surf Life Saving Otago Charitable Trust with purchasing lifesaving training equipment for junior life savers for each of the five clubs in Otago. 
The Otago Community Trust gave a total of $463,402 to 18 community organisations in September.
Otago Community Trust Community Donations, September 2017

Cromwell

Cromwell Bowling Club

8,000

Dunedin

Pioneer Opportunities & Resources Trust

800

 

Dunedin Tai Chi Club

1,000

 

Southern Youth Choir Trust

1,000

 

Hearing Association Dunedin Branch Inc

5,000

 

Surf Life Saving Otago Charitable Trust

5,000

 

Greater Green Island Community Network Charitable Trust

10,000

 

Dunedin Lawn Bowls Stadium Inc

25,000

 

Dunedin Returned And Services Assn Inc

25,000

 

The Hills Cluster

310,000

Otago

Stand Children's Services Southern

3,000

 

Ruaimoko Charitable Trust

8,000

 

Otago Rugby Football Union Inc

35,000

 

Show Me Shorts Film Festival Trust

1,200

 

Spirit of Adventure Trust

10,430

Wanaka

Holy Family Catholic School

472

 

Alpine Community Development Trust

2,500

 

Warbirds Over Wanaka Community Trust

12,000