Empowering Waitaki's Youth - Youth-Led Funds Announced
30 Aug 2023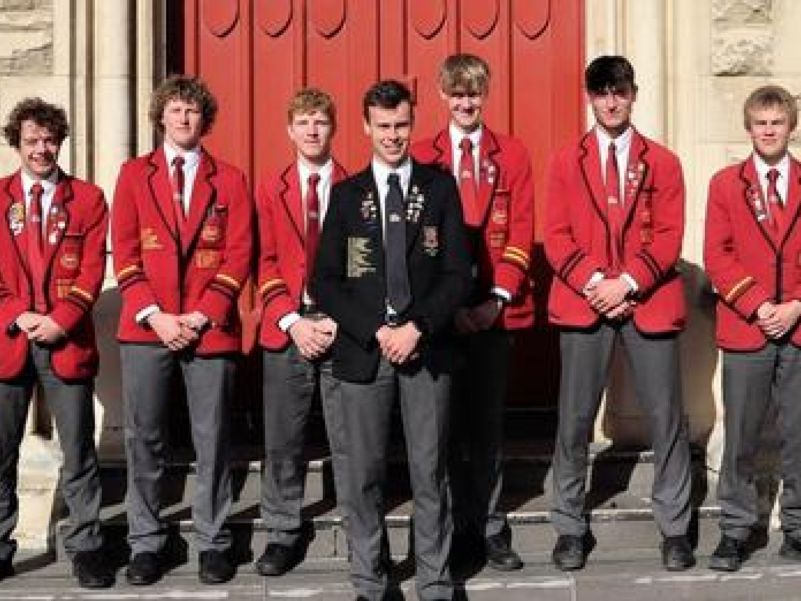 Media Release
Otago Community Trust is excited to announce the recipients of its Waitaki Rangatahi-Led Fund, a fund dedicated to the young people of Waitaki.
Launched in early June, the Waitaki Rangatahi-Led Fund was created with the goal of funding projects and events led by rangatahi, which would encourage community engagement and excitement among the youth in Waitaki. The specific criteria for the fund were designed to promote active participation within the Waitaki community, foster unity among different groups, provide opportunities for youth in Waitaki to get involved, and contribute to making Waitaki a better place for young people.
Leading the efforts of the Waitaki Rangatahi-Led Fund are six dedicated Oamaru rangatahi: Blayde Forbes, Oshyn Guthrie, Sophia Sam, Lesieli Halalele, Katea Tangifolau, and Kika Tangifolau. These young leaders have been actively involved in evaluating and making funding recommendations with the guidance and support of Otago Community Trust.
Liz Harburg, community engagement advisor for Otago Community Trust emphasised that these funds are designed to empower young people to actively engage in the funding process, allowing them to have a say in decisions that have a positive impact on their community.
"Their involvement not only contributes to the success of the fund but also provides them with valuable leadership experience and insights into the world of philanthropy."
Out of a pool of ten applications, five impactful Waitaki youth-led projects have been selected to receive grants totalling $20,420. The funded initiatives include:
Waitaki Boys High School - Waitaki Boys Running 72: Organizing a community event like Relay for Life to raise awareness for men's mental health. The event will feature a guest speaker, food, and entertainment, with teams walking and running for 24 hours.
North Otago Mountain Biking - Flowy Jump Track in Herbert Forest: Creating a mountain bike track suitable for children and young people. The rangatahi will also be involved in designing and building the track, allowing them to learn new skills.
Oamaru Youth Centre - Friday Night Games Night: Providing equipment and resources to facilitate weekly games nights for rangatahi at the Oamaru Youth Centre, promoting social interaction.
Te Whare Koa Charitable Trust - Te Kura Manaaki: Organizing events to teach tikanga and te reo to other tamariki, fostering whanaungatanga through sports, waiata, kemu, and promoting a deeper understanding of Māori culture.
SNCO Jackpots Equipment: Acquiring equipment (bending poles and roping dummy) for youth Jackpots events and training, enhancing skill development opportunities.
Oshyn Guthrie Waitaki Rangatahi-Led Fund member said that all the applications received were of a high standard and there was a lot of good discussion on the strengths of each.
"As young people ourselves, we felt as though it was most important to empower other rangatahi into reaching their full potential. It has been a real privilege to be able to watch the youth of our own community share their passions - and develop ideas for the wider community to share."
The Waitaki Rangatahi-Led Fund serves as a platform for youth-led initiatives, highlighting the potential for positive change driven by young people. Otago Community Trust remains committed to nurturing a strong and empowered youth community in Otago. This initiative is the second of four rangatahi-led funds that Otago Community Trust has committed to as part of its 2022 pledge to support the development of young people through activities outlined in its tamariki and rangatahi strategy.
Otago Community Trust Waitaki Rangatahi Led Fund Grants, August 2023
Waitaki Boys High School
Waitaki Boys Running 72Holding a community event similar to relay for life to raise awareness for men's mental health. They have arranged a guest speaker and will have food and entertainment available while teams are walking/running for 24hours.
$1,420
North Otago Mountain Biking
A flowy jump track in Herbert ForestBuilding a mountain bike track that is more suitable for children and young people. The rangatahi themselves will also be involved in the design and building of the track – developing new skills.
$5,000
Oamaru Youth Centre
Friday night games night – Youth CentreEquipment and resources to run weekly games nights for rangatahi at Oamaru Youth Centre
$4,000
Te Whare Koa Charitable Trust
Te Kura Manaaki Events teaching tikanga and te reo to other tamariki, practice whanaungatanga through sport and waiata, playing kemu and get a closer look through our Māori culture.
$5000
 
SNCO Jackpots Equipment (barrel racing/rodeo events)Equipment (bending poles and roping dummy) for the youth Jackpots events and training.
$5,000