Aspiring Hut Revamped and Ready
5 Jun 2023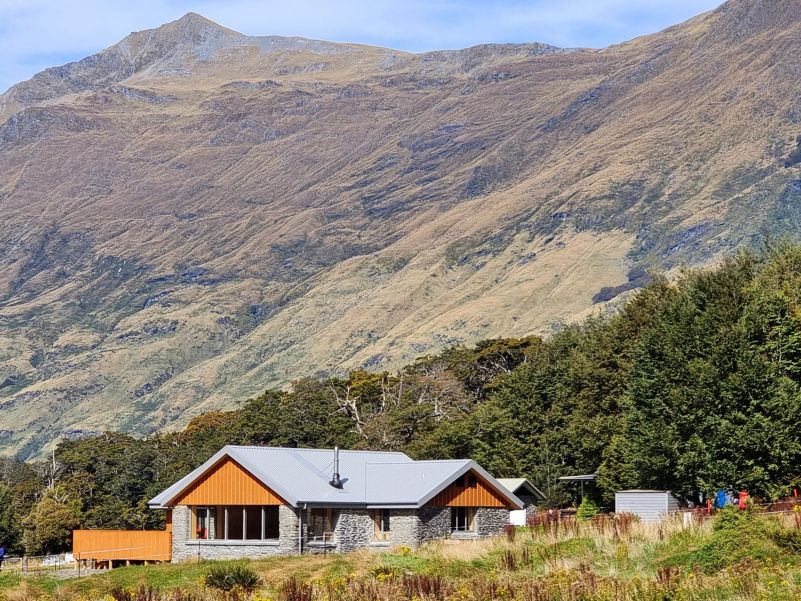 Funding Stories
Nestled in the breathtaking Matukituki Valley, the iconic Aspiring Hut has undergone a stunning transformation. Its name pays homage to the majestic National Park it calls home. To reach this hidden gem, embark on a leisurely 9km stroll from the Raspberry Creek Car Park.

Originally established in 1949, the hut has long served as a cherished hub for adventurous mountaineers exploring the region. However, recognizing the need for seismic reinforcement and an enhanced experience for present and future visitors, a remarkable refurbishment project took place in 2020/2021.

We are thrilled to share that the Aspiring Hut has reopened its doors, now boasting a host of fantastic upgrades. With a spacious decking area, a cozy new fireplace, and energy-efficient solar lighting, the hut radiates warmth and charm. Moreover, its recent redesign caters to the growing popularity of family groups, offering smaller bunk rooms that accommodate both young children and their loved ones.

This fantastic endeavor would not have been possible without the generous support from core funders - the Backcountry Trust (Kaimahi for Nature fund), Tūpiki Trust, New Zealand Community Trust and Otago Community Trust via a $100,000 grant in February 2021.

Recognized as one of the 11 Epic Backcountry Huts in New Zealand, the Aspiring Hut beckons you to embark on a remarkable springtime adventure in Otago.