Arts Festival secures Trust funding for 2018
28 Apr 2017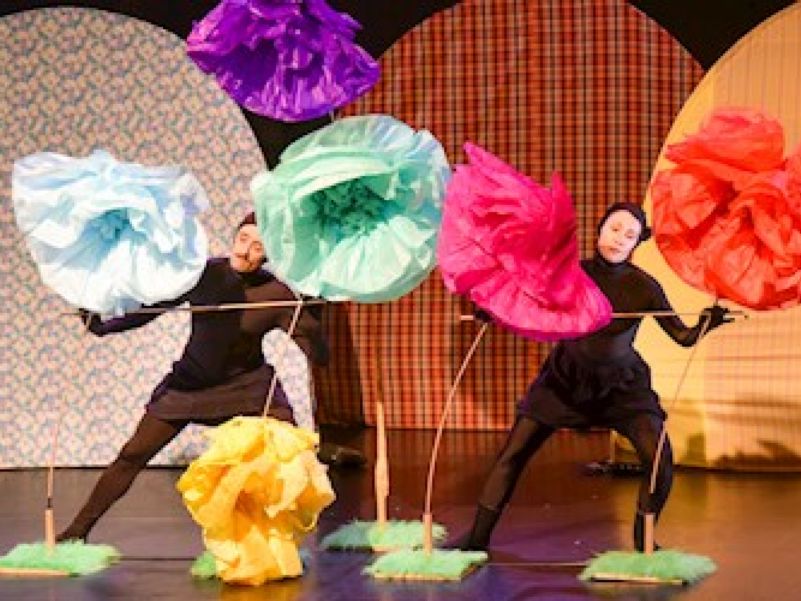 Media Release
The Otago Festival of the Arts Trust was the largest beneficiary from the recent Otago Community Trust donation round, securing a $185,000 donation to the assist with the cost of the biennual Arts Festival Dunedin.
Nicholas McBryde Director of the Otago Festival of the Arts Trust said Arts Festival Dunedin is grateful to the Otago Community Trust for their investment, and their belief in what the Festival is.
"Ever since our inaugural Festival, the Otago Community Trust has supported the vision and delivery of what the Festival calls "a celebration of the excellent and the extraordinary". Their funding announcement and commitment over the next two years will support the delivery of the tenth biennual Arts Festival which will be held from 21 – 30 September 2018" McBryde said.
Planning is under way now and a line-up of great international, national and local shows will ensure that the Festival marks its twentieth year in style.
"Dunedin, Otago and further afield can confidently look forward to a celebration of extraordinary experiences" said McBryde.
Other major grants included $120,000 to Outward Bound. Trust chief executive Barbara Bridger explains that the Trustees approved an extra $30,000 in funding to Outward Bound this year which will allow up to ten additional Otago students to attend Outward Bound over the next 12 months.
"The feedback we receive regularly from both Principals and the students attending the Outward Bound programmes is that the Otago Community Trust Outward Bound scholarships are a truly life changing experience. The extra funding will now allow schools the flexibility to send more than one deserving student to Outward Bound" said Ms Bridger.
The Otago Community Trust's April donation round also saw the Trust approve its regular annual grants to the social service and welfare sector. Over $400,000 was approved to ten Otago social service and welfare agencies.
Laura Black, General Manager Methodist Mission Southern said that the Otago Community Trust provides essential support to organisations like ours.  "They support important work that would otherwise go unfunded and we are grateful for their careful stewardship" she said.
Other grants across the Otago region included $5,268 to Aroha Ki Te Tamariki to support further training of key personnel on alcohol and other drug (AoD) issues in schools; $11,000 to Central Otago Search and Rescue (COSAR) to assist with the cost of purchasing equipment and $6,000 to the Oamaru based Steampunk NZ Trust to support the 2017 Steampunk NZ Festival which will be held from 1st - 5th June 2017.
In total Otago Community Trust gave $793,368 to 28 community organisations in April.
Otago Community Trust Donations, April 2017

Alexandra

Alexandra Senior Citizens Centre Inc

1,000

 

Central Otago Search and Rescue (COSAR)

11,000

Dunedin

Dunedin Poultry, Pigeon & Cage Bird Club

300

 

Southern Ice Hockey League

1,500

 

Maori Hill Community Centre Society Inc

2,000

 

OUSA Vintage and Swing Society

2,000

 

NZ Salmon Anglers Assn Otago Branch

5,000

 

Aroha Ki Te Tamariki

5,268

 

Dunedin Opera Company t/a Opera Otago

8,000

 

Dunedin District Land SAR Committee

10,000

 

University of Otago - Business School

10,000

 

Able - Southern Families Support

30,000

 

Stopping Violence Dunedin Inc

30,000

 

Te Whare Pounamu Dunedin Womens Refuge Inc

30,000

 

Catholic Social Services

35,000

 

Anglican Family Care

50,000

 

Malcam Charitable Trust

50,000

 

Methodist Mission Southern

50,000

 

Otago Youth Wellness Trust

50,000

 

Presbyterian Support Otago

50,000

 

Otago Festival of the Arts Trust

185,000

Mosgiel

Taieri Dramatic Society Inc

4,000

Oamaru

Steampunk NZ Trust

6,000

Other

Salvation Army New Zealand Trust

30,000

 

Outward Bound

120,000

Wanaka

Wanaka Golf Club Inc

5,000

 

Lake Wanaka SouNZ Inc

5,300

 

NZ Mountain Film Festival Charitable Trust

7,000