2023 Dunedin Writers & Readers Festival
19 Aug 2023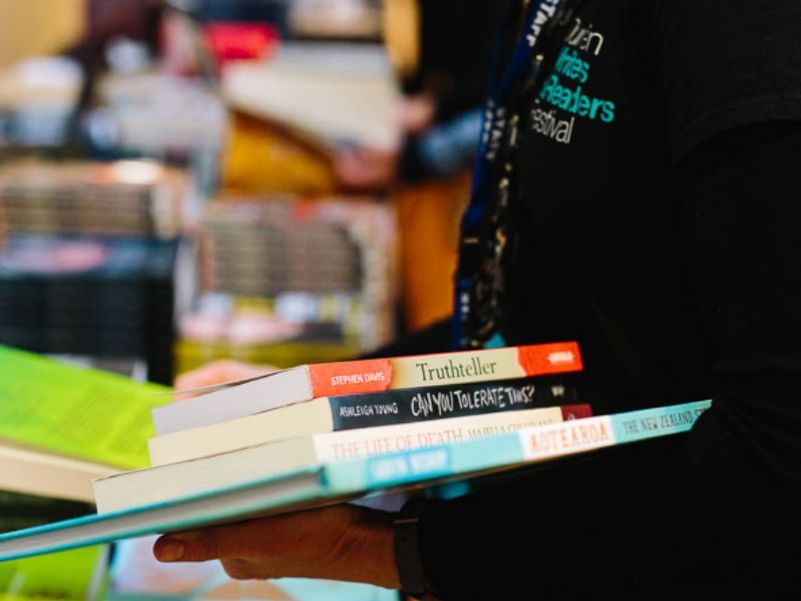 Funding Stories
The Dunedin Writers & Readers Festival is a celebration of writers, readers, ideas and all things literature. Otago Community Trust is proud to provide funding support to this unique and popular festival each year. With the 2023 Dunedin Writers and Readers Festival moved to October there is plenty of time to plan a weekend escape to Dunedin and join like-minded book lovers as they gather around the ancient fire of story.
The 2023 festival is booked for 13, 14, 15 October 2023 and like always will be a warm, fun and engaging literary festival, a space to expand horizons, feel at home, and connect with others.
This year the festival is building a bi-cultural platform to showcase ideas and work important across Aotearoa in 2023.  The festival have two Curators Māori working on a dedicated stream of programme events that amplify Māori voices in literature. 
Angela Wanhalla and Jacinta Ruru are award-winning professors at the University of Otago, both accomplished scholars in their trained disciplines, authors of books, and fabulous curators. 
The very first authors on the 2023 programme have also been announced Ruth Shaw, Liv Sisson, Genevieve Mora, Monty Soutar, Chris Tse and Bill Morris will be part of the dazzling cast of characters coming to Ōtepoti Dunedin. 
A sneak peak at just some of these outstanding authors can be found via the links below: 
Genevieve Mora
Genevieve Mora courageously battled Mental Illness during her formative years, inspiring her mission to bring hope to others facing similar challenges. As co-founder of Voices of Hope, she fearlessly shares her personal journey, showing that recovery is possible and fighting against the stigma surrounding mental health. 
https://www.dunedinwritersfestival.co.nz/2023-authors/genevievemora
Monty Soutar
Monty Soutar has been a teacher, a soldier, a historian, and he has worked for government, museums and iwi rūnanga. He has a research background that spans almost forty years, in which time he has had access to closely guarded tribal and family manuscripts.. In 2015 he was awarded the New Zealand Order of Merit for services to Māori and historical research. He continues to serve on the Waitangi Tribunal. 
https://www.dunedinwritersfestival.co.nz/2023-authors/montysoutar
Liv Sisson
Olivia 'Liv' Sisson is a forager and fungi enthusiast who has been enchanted by the minutiae of nature for as long as she can remember. Liv was raised in Virginia, USA, and first learned how to spot small wonders in the Blue Ridge Mountains. She studied geology and art before moving to Ōtautahi Christchurch, where she works for New Zealand Trade and Enterprise and leads foraging tours in addition to her work as a writer. 
https://www.dunedinwritersfestival.co.nz/2023-authors/livsisson
News and Updates
To keep up to date with developments and annoucements, follow the Dunedin Writers & Readers Festival facebook page:
https://www.facebook.com/dnwritersfest
Would you like to help - Volunteer
Volunteers are crucial to the festival's success. Becoming a volunteer is a great way to be involved and experience the festival.
https://subscribepage.io/a1f55n