Otago Community Trust
The Otago Community Trust is a philanthropic organisation which applies its Trust funds for charitable and other purposes which are of benefit to the community.
The Trust provides donations across the diverse sectors of art & culture, heritage, events, environment, education, sport and recreation and community activity and community wellbeing.
Since its beginning, the Trust has distributed in excess of $145 million to communities across Otago. You can find information about applying here.
Empowering Otago Communities 
Snow Sports NZ FIS Continental Cup 
Cardrona Alpine Resort's world-class slopestyle course and Olympic superpipe will provide a testing ground for New Zealand's up and coming freeski and snowboard athletes when they compete in the International Ski Federation (FIS) Australia New Zealand Cup this week.
Held under the banner of the Cardrona Games, the ANC Cups will give New Zealand and international athletes a taste of top level competition as they prepare to step up to World Cup level events. Some will be experiencing the FIS environment for the first time, while others like NZ Winter Youth Olympians Finn Bilous (Wanaka) and Tiarn Collins (Queenstown), will be looking to build on promising results already gained on the international stage.
"The purpose of these events is specifically to strengthen the development pathway for our younger athletes," explains Snow Sports NZ Director of Coach and Sport Development, Adam Dooney. "Cardrona is internationally recognised as providing some of the best park and pipe facilities anywhere in the world and attracts the world's best athletes who come to train and compete. NZ athletes have a unique opportunity to experience the intensity of international competition in their own backyard."
The ANC Cup events will include two freeski slopestyle, one snowboard slopestyle, one freeski halfpipe and one snowboard halfpipe over four days from 12-16 September. The slopestyle course for skiers and snowboarders comprises a mixture of rail and jump features. The superpipe is a U-shaped channel with 22ft high walls. In both disciplines competitors perform a series of jumps and aerial tricks and are awarded points based on trick execution, difficulty and amplitude (height gained in the air above the feature). The Otago Community Trust donated $7,000 to assist Snow Sports NZ with the Slopestyle and Halfpipe Cups. We look forward to seeing our Otago athletes in action.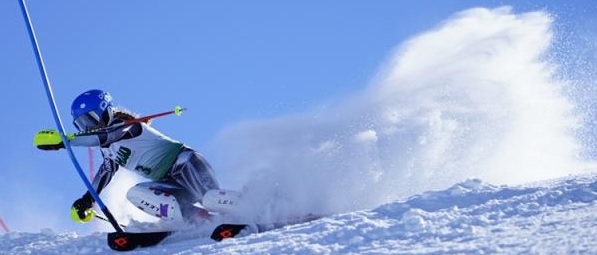 Capability Building
Contestable Capability Building Fund Now Open
The Otago Community Trust contestable capability building fund for the 2016/17 year is now open. This fund is for organisations who are a not for profit community based group supporting community wellbeing initiatives. Closing date is the 20th of October 2016. Announcements will be made after the 13th of December 2016.
For more information, please contact the Otago Community Trust, 0800 10 12 40.
Make sure to visit our Facebook page and sign up for our quarterly newsletter.
Find out more about the local community projects we support through donations.
Latest News
The Otago Community Trust receives many applications annually for donations toward productions, festivals and events occurring within the region. The Trust would like to remind all applicants that applications for assistance toward Productions, Events & Festivals should reach the trust at least three months prior to commencement or opening. Applications received later than three months may not be considered.
Read more
A $30,000 donation from the Otago Community Trust will assist the Otago Peninsula Biodiversity Trust with its continued possum eradication programme on the Otago Peninsula, supporting their vision - "A Pest Free Peninsula by 2050". The Otago Peninsula Biodiversity Group (OPBG) possum control programs started in March 2011 to help protect and enhance the Otago Peninsula's biodiversity.
Read more